Auburn, Ala. (EETV) - After a disappointing loss to No. 3 Clemson last Saturday, the No. 15 Auburn Tigers return home to try to rebound their season against Mercer.
This game should be an easy win for the Tigers, but with their offensive struggles and lack of identity offensively, Auburn might be looking at a difficult game.
Here are my 5 keys to Auburn defeating Mercer:
1) Establish the Run
For Auburn to win, they must establish the run early. In Auburn's win in week 1 against Georgia Southern, the Tigers established the run early and let it dominate the game. Both Kam Martin and Kerryon Johnson rushed for 136 yards and a touchdown respectively.
Fast forward to week 2 at Clemson, Auburn was unable to establish the run for multiple reasons, one of the reasons was the weakness of the offensive line. The Tigers had 38 net rushing yards with Kamryn Pettway having 74 yards, Jarret Stidham having negative 42 yards, and the newcomer RB Martin having zero.
The Tigers OL needs to be able to block better in order to get the run game established. The line was weak on the left side against Clemson, as of right now Gus Malzahn said that there would "probably" be no line changes this week but "we'll see how practice goes."
The Mercer defense averages 6.5 tackles for loss this season, something that can be controlled if the Auburn OL can block better this week compared to last week.
With Johnson's status still unknown for the game, Gus Malzahn must balance the run game with Pettway and Martin for it to get started. Tiger fans saw how the run game with one back went against Clemson, for Auburn to run over Mercer, they must be able to run the ball between both backs.
2) Score in the Redzone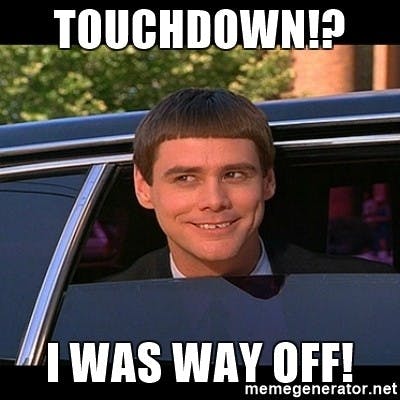 This is a key for the Tigers every week for one reason, they have yet to produce in the redzone.
Auburn has yet to score a redzone touchdown. Yes, you read that right. All touchdowns the Tigers had against Georgia Southern were from outside the redzone and Auburn was only able to come away with field goals on two redzone trips at Clemson.
I honestly think Auburn has a better chance of scoring a TD on defense than they do on offense. #AUvsClem

— Paul Whitt (@pwhitt) September 10, 2017
That number of zero redzone touchdowns entering week 3 is not a good number to have. For Auburn to win they have to be able to put points on the board from the redzone.
But that may be a problem against Mercer. Mercer has only allowed 3 redzone touchdowns this season. That number gets more shocking when you see that Mercer has only had 5 touchdowns allowed period.
Malzahn said earlier this season, "to be one of the best you have to be able to run the ball in." He also has looked back on past years and saw Auburn was "really good" when they were "really good in the red zone."
For Auburn to score points on Mercer, they have to be able to score touchdowns in the redzone, not field goals.
3) Dominate on D
This is obvious, Auburn's defense has to play just as well as they have been, which shouldn't be hard. Earlier this week Tre' Williams said that defensive coordinator Kevin Steele has held their defense to a high level this season.
That statement is obvious. Auburn held one of the most powerful offenses at Clemson allowing Clemson 281 total yards and two touchdowns.
On top of that, the Tigers held Georgia Southern to 78 total yards in week 1.
It took Auburn's defense 89 minutes and 12 seconds of game action to surrender its first points of the 2017 season.

— Benjamin Wolk (@benjaminwolk) September 10, 2017
These performances must continue against Mercer if the Tigers expect to win. Mercer is 11-for-11 on redzone appearances (don't you wish Auburn had that stat?).
Not only can Mercer score in the redzone, but their quarterback Kaelean Riley is a multi-threat quarterback. Riley has gotten it done in the air and on his feet, passing for 5 touchdowns and running for 3 touchdowns.
Auburn was able to shut down the option offense against Georgia Southern, and they were able to stop Kelly Bryant (a run/pass QB) at Clemson, so stopping Riley shouldn't be a problem.
However, Riley has some good passing threats. WR Chandler Curtis went to the same high school as Riley and the two have a pre-established chemistry. The Tiger secondary, aka Tray Matthews, must be able to shut down Curtis early to take away that threat.
Another weapon Riley has is a mismatch option in TE Sam Walker. Walker has created many situations that cause linebackers to miss their coverage and allow Walker to get the ball. Riley and Walker have already combined for 2 touchdowns and 47 yards in week 1.
Tre' Williams will have to step up and shut off this mismatch to keep Mercer from moving the ball.
If the Tigers can plug the holes created with a rushing quarterback, then Auburn will be poised to win the game from the defensive side of the ball.
4) Defend the Special Teams
Mercer is very, very good when it comes to kick returns.
Rashad Hayhes averages 37.3 yards per kickoff return. That is a lot of yards. He is a threat for Mercer, and if Auburn has to kick the ball away, they better kick away from him.
The key to keeping him from returning the ball is to kick the ball out of the end zone or force a touchback. Luckily for the Tigers, they have leg-a-tron Daniel Carlson.
In 2016, 79.2% of Carlson's kickoffs were touchbacks. On 72 kickoffs, Carlson had 57 touchbacks.
If the Tigers cannot get touchbacks in this game, they better move it to the other end of the field to prevent Hayhes from taking off and getting good field position.
If they can prevent these long runs on special teams, the Tigers will be poised to defend in a better position and stop the ball before it can get even close to the endzone.
5) Don't Turn the Ball Over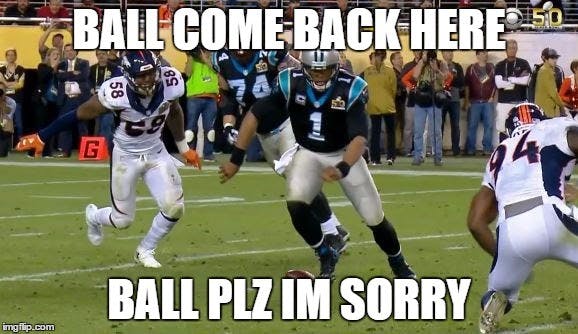 Turning the ball over against Mercer, the underdog will only give them more confidence and momentum. The turnovers are the one way to keep Mercer in the game.
Now, Auburn did have two turnovers against Georgia Southern, but luckily it did not seem to give the Eagle an advantage.
Let's talk Mercer defense, who call themselves the Legion of Boom, they average 17.5 points per game from their defense. This means they get a lot of turnovers and points off of turnovers.
In week 1, Mercer forced 3 turnovers...that's a lot.
If Auburn wants to score, they have to hold onto the ball, plain and simple. And to win the game you have to be able to score.